Gross Domestic Product, the broadest measure of economic activity, climbed to a more normal 3.1 percent in the second quarter, up from 1.2 percent in the first quarter.
Home loan rates bounced around due to tensions with North Korea, debt ceiling debates and devastating hurricanes, but they remained just above all-time lows in the third quarter.
Home prices continued to rise.
Entering the fourth quarter, the big question is: What will home loan rates do now that the Federal Reserve announced its specific plans to unwind its $4.5 trillion balance sheet, which includes Mortgage Bonds?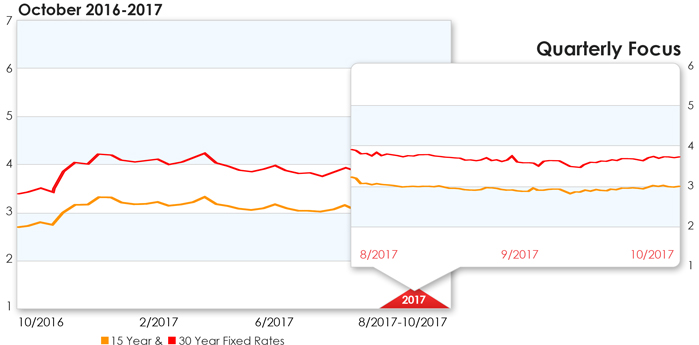 News From the Fed

The Federal Reserve announced plans to unwind its massive $4.5 trillion balance sheet starting on the ninth business day of October
…